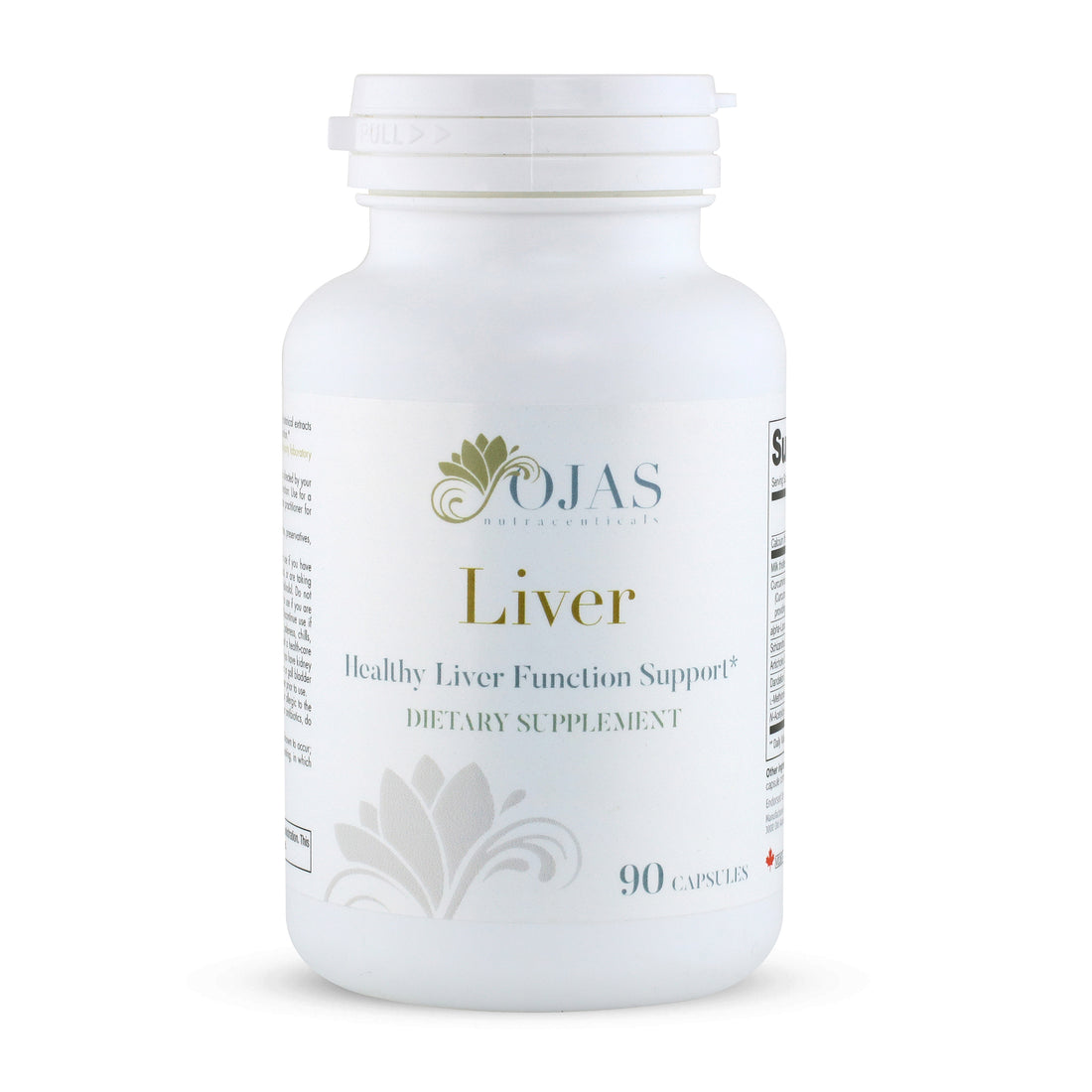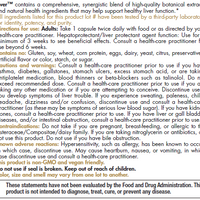 The liver is one of the largest organs in the body and is involved in hundreds of vital functions. Its daily tasks include filtering toxins from the bloodstream; helping maintain healthy sugar levels; and producing essential nutrients such as bile for fat digestion and albumin for fluid balance. The liver can be impaired by overconsumption of alcohol, processed foods ("Standard American Diet" - SAD), and other inflammatory triggers and toxic inputs, which can lead to problems like fatty liver disease. Liver dysfunction can cause gut issues, skin health issues, hormonal problems, and even serious conditions such as cirrhosis. However, the liver is generally capable of regeneration in response to focused health and lifestyle changes.
Ojas Liver contains a comprehensive, synergistic blend of high-quality botanical extracts and natural health ingredients that may help support healthy liver function.
Ingredient Highlights
Milk Thistle
Powerful antioxidant and generally well-tolerated and safe, even for long-term use
Approved in Germany for medical use to combat inflammation, fatty liver disease, and hepatitis
Dandelion
Used for centuries to support liver function, as first recorded in the 10th century by Arabian physicians
May help improve insulin resistance, which can occur concurrently with fatty liver
Alpha Lipoic Acid
Antioxidant and may help regenerate other antioxidants such as vitamin E and glutathione
Needed for energy metabolism
For full ingredient list, see Supplement Facts photo.
This supplement is vegan/vegetarian friendly, non-GMO, and has been third-party tested as free from gluten, soy, wheat, corn, eggs, dairy, yeast, citrus, preservatives, artificial flavor, artificial color, starch, and sugar.
Directions
Adults: Take 1 capsule twice daily with food, or as directed by your health care practitioner. Hepatoprotectant/liver protectant agent function: Use for a minimum of 3 weeks to see beneficial effects. Consult a health care practitioner for use beyond 6 weeks.
Consult a health care practitioner prior to use if you have asthma, diabetes, gallstones, stomach ulcers, excess stomach acid, or are taking antiplatelet medication, blood thinners, or beta-blockers such as talinolol. Do not exceed recommended dose. Consult a health care practitioner prior to use if you are taking any other medication or if you are attempting to conceive. Discontinue use if you develop symptoms of liver trouble. If you experience sweating, paleness, chills, headache, dizziness and/or confusion, discontinue use and consult a health care practitioner (as these may be symptoms of serious low blood sugar). Consult a health care practitioner prior to use if you have kidney stones, liver or gall bladder diseases, and/or intestinal obstruction.
Studies & References
Abenavoli, Ludovico, et al. "Milk thistle in liver diseases: past, present, future." Phytotherapy Research 24.10 (2010): 1423-1432.
Davaatseren, Munkhtugs, et al. "Taraxacum official (dandelion) leaf extract alleviates high-fat diet-induced nonalcoholic fatty liver." Food and chemical toxicology 58 (2013): 30-36.
Li, Y., et al. "Protective efficacy of alpha-lipoic acid against aflatoxinB1-induced oxidative damage in the liver." Asian-Australasian Journal of Animal Sciences 27.6 (2014): 907.
Tamayo, C. and S. Diamond. "Review of clinical trials evaluating safety and efficacy of milk thistle (Silybum marianum [L.] Gaertn.)." Integrative Cancer Therapies Vol. 6, No. 2 (2007): 146–157.